Nationwide Dual Controls Ltd can supply only or supply and fit, plus, if you already have your Dual Controls and need them to be fitted or transferred to another vehicle then you can also use our fitting only service. With our network of skilled mechanics we can provide our services to virtually anywhere in the UK.
Quality Reconditioned Units
We have an extensive second hand, re-conditioned selection of Dual Controls at a fraction of the normal cost. Prices start from £190.00. As our stock changes daily please contact us with your requirements.
Don't waste your money buying new every time you change your vehicle, invest in quick release Universal Dual Controls with strong, but small, diameter cables that can be fitted to just about any vehicle from the smallest car to lorries and buses. More and more ADI Driving Instructors are converting to the Universal system when they realise the cost and environmental savings. Buy once and use indefinitely with only the cost of new cables. Prices for a brand new system start from £219.00. We will beat ANY genuine quote!
The famous He-Man brand is ever popular and prices for a brand new system starting from £267.60. These systems are not as flexible as the Universal controls but we can supply them if the client requests this make.
Price for fitting your chosen controls start from £90.00 and can be carried out at any location you require.
As second hand dual controls are always in demand we will allow a generous trade-in allowance for your existing system. Contact us for a quote, you may be surprised how much they are worth!
Nationwide Dual Controls Ltd have a network of skilled fitters in all the main cities and towns around the UK including Aberdeen, Glasgow, Edinburgh, Newcastle, York, Bradford, Leeds, Plymouth, Liverpool, Manchester, Sheffield, Hull, Nottingham, Leicester, Birmingham, Coventry, Cardiff, Bristol and London.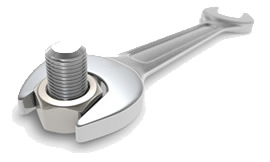 Contact us with your requirements and we guarantee a prompt reply.
Online Quote:
Click here for a quote
Telephone:
0800 1971764
Mobile:
07882 209513
Email:
Nationwide Dual Controls Ltd
34 Lindale Mount
Wakefield
WF2 0BH


Registered Company Number: 08221247
"Thank you for the excellent service. Your fitter was on time, efficient and very polite. We are pleased we contracted with you."
"Thank you very much. Very pleased with the work. It was done when you said it would get done and that's great service."
Click here to read more comments